Emily's note – after writing my gift guide for women the other day, I was asked to come up with a gift guide for men. Naturally, there could be only one person for the job – Jan, who writes the fabulous Clovis Sangrail blog and who kindly agreed. His choices are exquisite and erudite, as you would expect. Enjoy!
Clovis Sangrail's Christmas Guide
I love Christmas. Not for the gifts lying under the Christmas tree, but for the family reunion. The beautifully set dinner table, the decorations, the splendid wine from my parents' wine cellar, quite a small cellar actually, but surprisingly well equipped, and the Charlotte Russe for dessert. Which brings me to my first gift ideas:
I love everything Russian. The very mention of this country makes me happy, although, to be quite precise, I always think of a pre-Putin, pre-Stalin, pre-Lenin Russia, my Russia is the one of the Czar, of Anna Karenina and Prince Bolkonsky. I love Andrej's uniforms. So handsome, so becoming. You'll find a lot of them in Russian Splendor, published this October by Rizzoli.
Russian Splendor: Sumptuous Fashions of the Russian Court by Dr. Mikhail Borisovich Piotrovsky, $95 from here or £50 on Amazon UK.
The matching scent could be Chanel's Cuir de Russie. Ernest Beaux created it in 1927, giving Coco Chanel the olfactory equivalent of her love affair with the Czar's cousin, Prince Dmitri Pavlovich, a blend of birch, tobacco, hay and smoky woods, counterpointed with some jasmine.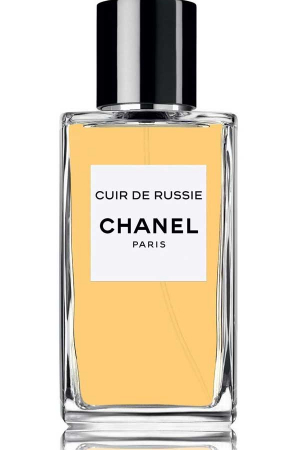 Cuir de Russie, from $185 here, or from Chanel boutiques in the UK.
The best way to look good is a good complexion. And to achieve that, men need the right soap. The best moisturizer won't help if your face is irritated by the wrong cleanser. Erno Laszlo's black sea mud soap does the trick. It's so famous, it even starred in Woody Allen's classic masterpiece "Annie Hall".
Ernest Laszlo Sea Mud Deep Cleansing Bar, $38 from here (or £39 in the UK. Lookfantastic currently has 20% off until midnight on the 27.11.16. Click here.)
Even something as simple as a USB stick can be a stunning gift if it comes from Hermès. You get it in the most amazing colours, mine is in étoupe, and I have it with me all the time, even when I don't need it… Style goes a long way, doesn't it?
Hermès In the Pocket, £200
My last idea for Christmas is utterly stylish and smart and witty and philosophical at the same time: Evelyn Waugh's novel "Brideshead Revisited". It's the ultimate gift actually, it's an experience that will stay with you forever.
$11.21 on Amazon.com or £8.83 on Amazon UK
Happy Christmas!