I'm aware that the very title of this post will make some people scream or reach for the sick bag. Valentine's Day sucks, in my opinion – overpriced, dyed red roses, chocolates in naff heart shaped boxes, enormous fluffy bunnies for sale in the supermarket. But I'm prepared to accept a romantic film and realise that some of you may even be looking for suggestions. Here are some of my favourites and all can be enjoyed throughout the year, not just today.
An Affair to Remember
Warning: this is definitely a four Kleenex film. I've only seen it once but the uncontrollable sobbing at the final scene remains fresh in my mind. Yet for absolute and classic romance, this one's hard to beat. Playboy Nickie Ferrante (Cary Grant) is sailing back to New York to marry an heiress when he meets Terry McKay (Deborah Kerr), a nightclub singer who is also involved with someone else. They instantly fall in love but realise things are complicated so agree to meet on top of the Empire State Building in six months if they still feel the same. I won't spoil the rest of the story but needless to say, they don't meet then. Will fate keep them apart? It's a beautiful and touching film which hasn't dated at all and as a sign of its status as the ultimate romantic film, Nora Ephron referred to it constantly in 'Sleepless in Seattle' many years later. Just don't forget the tissues!
The Philadelphia Story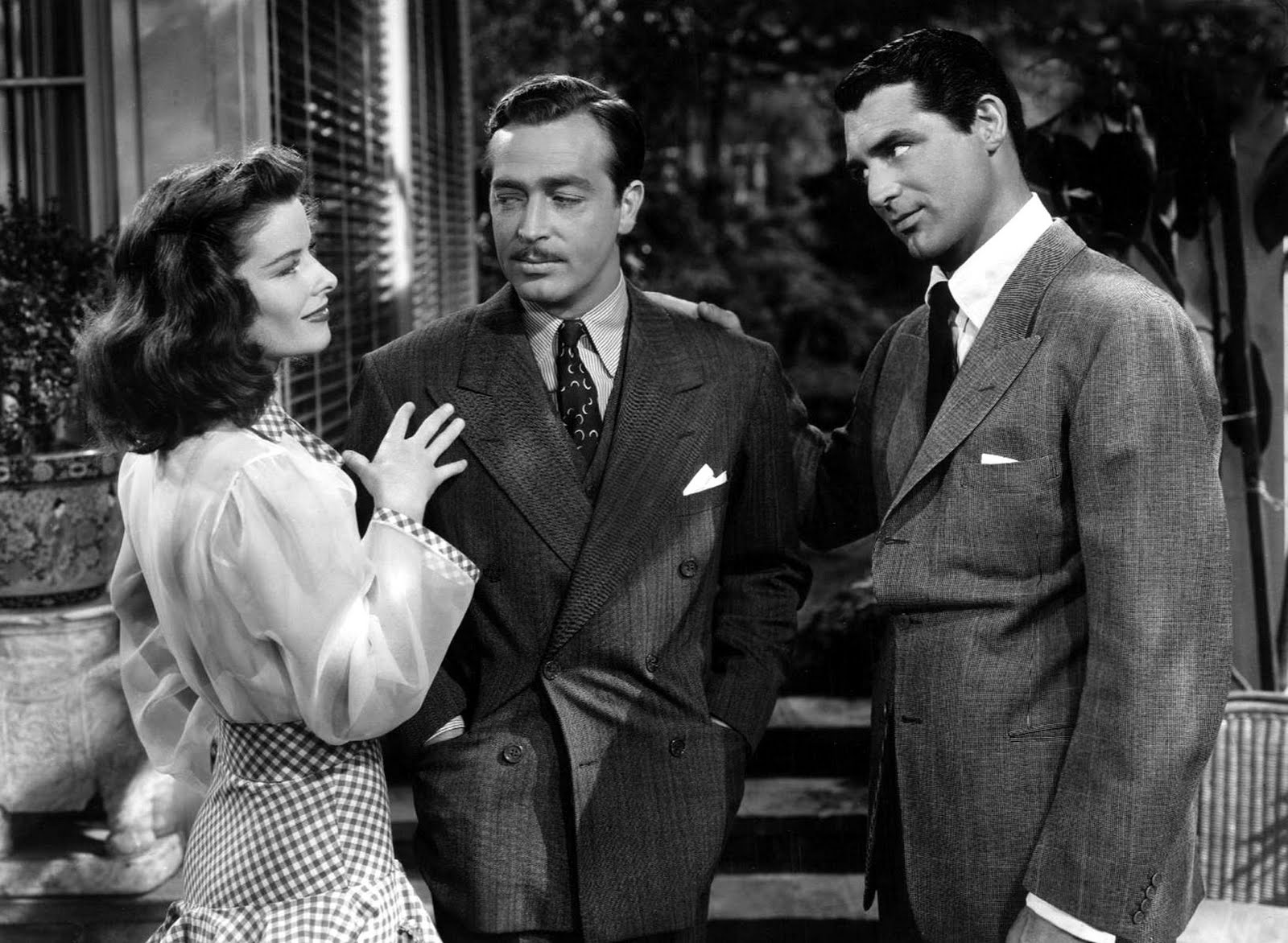 Perhaps the most romantic and sophisticated of them all. This was the film that revived Katharine Hepburn's flagging career after she'd been branded "box office poison" after a series of flops. She plays Tracy Lord, a wealthy divorcee about to marry again. But things become complicated when not only her ex-husband C.K. Dextor Haven (Cary Grant) but also a couple of newspaper reporters (James Stewart and Ruth Hussey) show up at her family home on the eve of her wedding. A few home truths are revealed and needless to say, nothing will ever quite be the same. It's a gorgeous, sparkling film, full of witty dialogue and I just love the chemistry between the three leads. James Stewart walked away with an Oscar with his performance which he undoubtedly deserved but it always makes me rather sad that Cary Grant was snubbed by the Academy for what is one of his finest roles.
Brief Encounter
It's easy to sneer at Brief Encounter today. If married people are in love, they can just get a divorce, nobody is trapped in dull suburban life anymore. And those clipped accents! Yet I defy you to watch it and not be moved by Celia Johnson's flawless performance which has lost nothing of its power. What makes this film still compelling after all these years is that she and Trevor Howard are simply perfect together and the agony of knowing they can never be together is deeply moving.
Midnight
A beautiful woman, Eve Peabody, (Claudette Colbert) arrives in Paris on a rainy night without a sou to her name and only the clothes she is wearing (luckily they are designer). A kind-hearted cab driver, Tibor Czerny (Don Ameche) agrees to drive her around in search of a nightclub job for which she doesn't seem to have much talent. When that doesn't work out, he invites her up to his room but she flees while his back is turned and crashes a high society soirée. Forced to impersonate an aristocrat, she names herself Baroness Czerny and soon finds herself involved in a complicated web of relations between Georges Flammarion (John Barrymore), his wife Hélène (Mary Astor) and her lover Jacques Picot (Francis Lederer) who becomes smitten himself with the Baroness. Can she pull off a society marriage? Meanwhile, Tibor has a search party out looking all over Paris for Eve. This is Old Hollywood comedy at its very best with flawless performances from the whole cast, especially Colbert who excelled at screwball comedy. Not all of Charles Brackett's and Billy Wilder's scripts were great ('Ball of Fire', 'Bluebeard's Eighth Wife') but in the hands of Mitchell Leisen, it's terrific and great fun from beginning to end.
Lost in Translation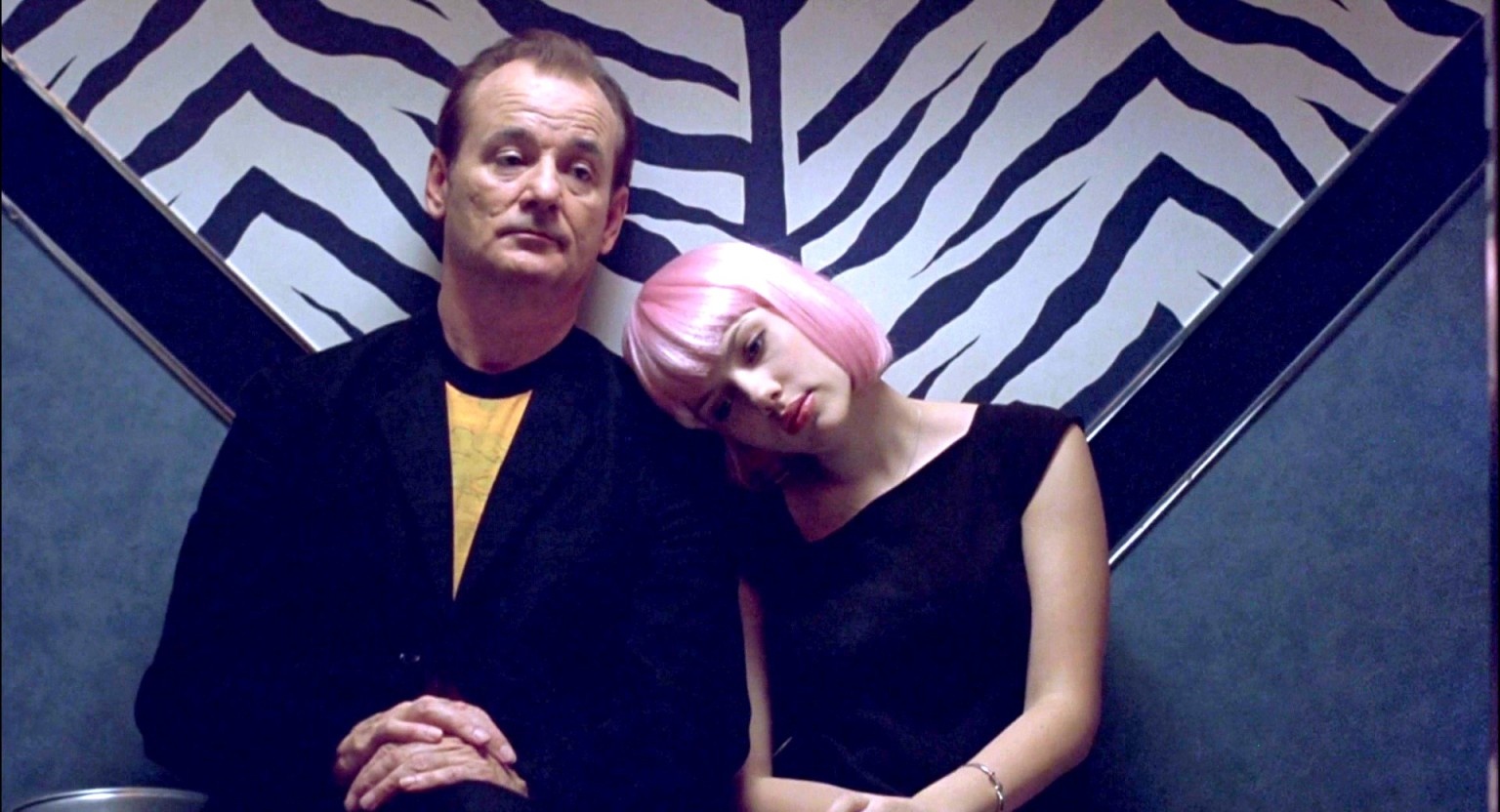 For those who prefer something a bit more modern and fresher, this is a great choice. I remember how amazing I found it when I first watched it at the cinema all those years ago. Most of you probably know it anyway, but there isn't exactly much of a plot. Instead, it's about two lonely people played by Bill Murray and Scarlett Johansson staying at the Park Hyatt hotel in Tokyo who find a connection. They may seem an unlikely couple but their performances are so wonderful that nothing ever feels forced or fake, you just drift through their long conversations and different encounters in the city. I think many of us can relate to being in a strange place or not knowing what direction to take in life. This film really shows what it's like to be in those situations and I keep thinking about it long after I've watched it again. The fantastic soundtrack and photography help to create something haunting and unique which is why I find myself coming back to this film time and again.
In the mood for love
Wong Kar-Wai's gorgeous film has the same premise as Brief Encounter – two married people (Tony Leung and Maggie Cheung) who fall in love but are kept apart but gossip and social conventions in 1960s Hong Kong. I think it's a shame that some people see the film as superficial and glossy because of the emphasis on style, beautiful costumes and photography. It's so sensitively played that Christopher Doyle's stunning cinematography, haunting score and exquisite clothing manage to express desire in a way few films can. A lingering glance, the heat of the evening, the corridors we follow the two characters down. The most touching scene for me is when they try to prepare for the inevitable separation by practising their farewells. It's almost unbearably sad.
Jules et Jim
An unconventional but still romantic film. I am loathe to pick favourites but this is probably my favourite Truffaut (but then if you ask me to choose between La Peau Douce, Les 400 Coups and Vivement Dimanche, I'd be hard pushed). Adapted from Henri Pierre Roché's  novel, it tells the story of two friends, Jules et Jim (Oskar Werner and Henri Serre), and their changing relationship over 20 years with the unpredictable but beautiful Catherine (Jeanne Moreau at her most iconic). There's the warmth and fun of the Belle Époque years, followed by the darker period of the First World War and the rise of National Socialism. You really feel what it was like to be alive during those times, how the characters are bound up in these events and how their relationships to one another changes, like the whirlwind in the enchanting song Catherine sings. I must also mention the extraordinary and groundbreaking cinematography by Raoul Coutard and Georges Delerue's beautiful score. It's the most complete portrayal of friendship, love and loss that I have ever seen and undoubtedly a masterpiece.