It could have been a little warmer but the dazzling sunshine peeking over the rooftops as I set off on my journey at 6:30 am made me optimistic as I shivered in a summer dress and thin cardigan. I have a special fondness for Wales despite not knowing it very well and being unable to read the names written in its beautiful language. But my paternal grandmother was Welsh and my father often rode his motorbike from the family home in Liverpool to North Wales, especially Conwy. Bodnant Garden is justly famous for its stunning laburnum arch which is even more remarkable in real life. But what captured my heart were the roses. Endless rows of them in white, various shades of pink, crimson, peach turning to purple, bright yellow, all of them exquisite and with different scents ranging from intoxicating to delicate. No other place has quite captivated me this much.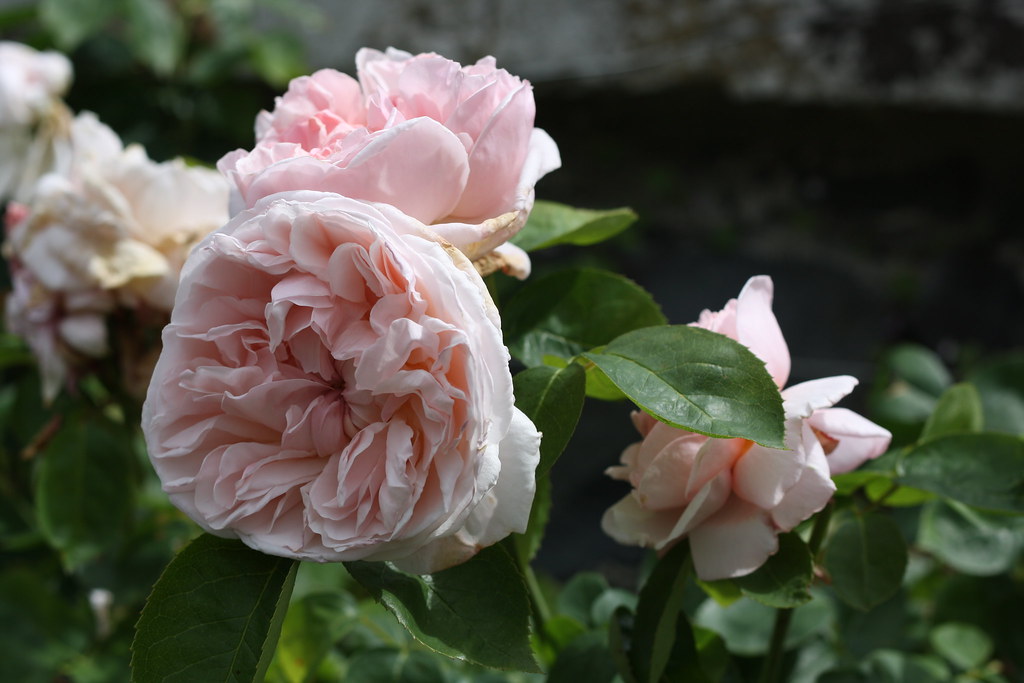 Of course, around every corner there is a feast for the senses – tall blue Himalayan poppies, white wisteria,  water-lilies on the pond, blue and brown bearded irises, extraordinary hostas in every shade of green, with the sound of a local Welsh choir singing gospel music from below the terrace as we explored all the different avenues. I wished that we could have stayed all day to wander through the meadows and woodland beyond.
We stopped on the way home at Conwy, climbing up to the ramparts of its remarkable castle, looking down at the beautiful bay below and the suspension bridge which my parents knew so well from all their earlier holidays. It felt sad to leave the sea and mountains but my mother had kindly bought me an exquisite old rose named after Gertrude Jekyll to plant in the garden so that a little of Bodnant could return with us. Its heady perfume accompanied us throughout the long journey home and I look forward to seeing it bloom each year and being transported back to that heavenly garden of roses.