So here we are, just a few weeks from Christmas. Soon the lights will be switched on and the festive tunes will be playing wherever you go. As usual, I've put together a guide but this year, I've decided to do one for women and then a separate one for men by popular request, although of course there are many gifts in both which are unisex. I've tried to include a range of desirable things for all budgets but I'm also not afraid to include some seriously expensive ones either because there is no better time to dream of luxury than on those cold, dark nights. My selection is also makeup heavy, reflecting my own personal obsession, but when I contacted several female friends, looking for more inspiration, they requested makeup, perfume and accessories. Your wish is my command. Enjoy! P.S. A final note – all items were in stock at the time of writing but as some are limited edition, certain links may expire.
Chanel No 5 Fragments d'Or body oil, £70. No other fragrance quite suits Christmas like No 5. The sparkling gold makes is perfect for party season. Limited Edition so hurry!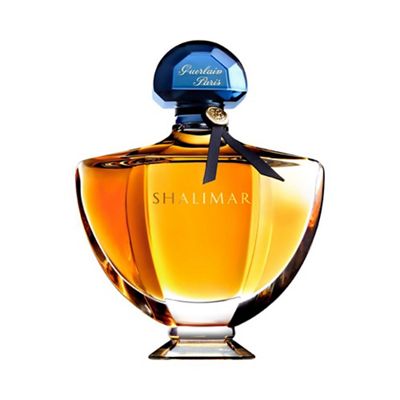 A saying from the 1920s stated that no respectable woman should smoke, dance the tango or wear Shalimar. I suggest you at least try the third. Deliciously spicy and comforting for winter. From £51.
Red lipstick is my great passion as you know and I always have it on my Christmas list. Chanel lipstick is always beautiful and the stunning pillar box shades inside the red casing this year makes them the ultimate object of desire as far as I'm concerned. Limited edition of four red lipsticks, two satin, two matte. But hurry! £30 each.
I'm going to be honest and say that I don't really wear nude lipstick very often. But I know many women love them and if I do, it's always one by Charlotte Tilbury. This year, she has created three limited edition matte shades – two nude, one deep red. English beauty (£24) is particularly lovely. There's also a lip masterclass kit with all three lipsticks, plus liner and gloss, packaged in a stunning box for £130.
Beautiful quality brushes to take with you everywhere. Magical mini brush set, £45, Charlotte Tilbury
The year's most stunning palettes by Nars, inspired by Man Ray (the glass tears one is currently on offer at John Lewis for £27.50)
The Veil Cheek Palette is £29.50
Overexposed Glow Highlighter, £23.80
A perfect kit for cat eyes on the move. Eyeko Eye Travel Wardrobe, £20
The best nail polish around in a seasonal sparky shade (you can't go wrong with Pop Art either if you don't want glitter). YSL La Laque Couture Dazzling Lights Nail Polish, £19.50.

Giving face cream as a present is a no-no because nobody wants to be reminded of ageing but a luxurious face mask or a beautiful hand cream is always welcome. At £45, the Chanel Crème Main is super expensive but I love the travel friendly, no mess packaging and formula (a cheaper alternative is the gorgeous L'Occitane Shea Butter hand cream).
Sadly I've run out of the Sisley Black Rose mask (£84.15) and can only dream that someone will give me a tube as a present.
A yummy Christmas candle by my favourite brand. Diptyque Dragon: Fiery Orange from £28.
Moomin fans are in for a treat this year with the release of the 'True to its Origins' set.  Tove Jansson's illustrations from her final book, 'Moominvalley in November', written just after she had lost her mother, and 'Moominpappa at Sea' are incredibly touching and beautiful. The collection comprises a mug, bowl, plate, teapot and cookie jar which can be bought separately. From 24 euros.
There are also new collectors' editions of four Moomin books with the original artwork, £9.50 each, published by Profile Books and available here.
The catalogue from one of the year's most beautiful exhibitions to make you dream, £50
The most luxurious vanity case ever to make you feel like a silver screen goddess, even when you travel economy. I'm unlikely ever to own one but have been dreaming of it ever since I saw this in someone's Instagram gallery. Safari 13″ Vanity Case, £695 from Globetrotter.
Leather gloves from Madova (from 32 euros) a very old company in Florence, to remind you of the wonderful time you spent there. Marks and Spencer also do an excellent range, starting at £17.
A beautiful leather bag in a stunning shade of green to enjoy using for many years. £135, And other stories.
A couple of cosy scarves
John Lewis glitter yarn scarf, £30
Oasis Jenny chunky knit scarf, £20
Some Art Deco inspired statement earrings, £20, Accesorize.
Or some sparkly ones for the party season. Monsoon short sparkle teardrop earrings, £8.
Some stunning silk pyjamas for that Carole Lombard glamour. Pure silk tie front long sleeve pyjamas, £150 Marks and Spencer (there are also some beautiful black satin ones for £35).
A personal notebook to inspire you to keep a journal. Kate Spade Initial Notebook, £16
The best marzipan there is in a cake form. Amazon, £6.99
A selection of Christmas teas, Fortnum and Mason, £13.95.
And finally some of the finest shortbread biscuits to go with the tea. Traditional shortbread fingers, £5.95 from Fortnum and Mason.