For this year's gift guide, I've not only included a few suggestions of my own but also asked some stylish men for advice. Thanks to them for giving me ideas and for making this a fun post to put together. Presents range from the very affordable to objects of dreams but I hope you'll find something desirable and inspiring, even if it's just window shopping. And don't forget to visit the beautiful blogs by my friends Jan and Kenneth for more style ideas and inspiring writing.
George Jensen elephant bottle opener, £35. I personally could never give this to a man unless I lived with him because it's definitely something I want for myself.
Le Creuset The Waiter's Corkscrew, £25.60.
Laguiole Olivewood Three Piece Cheese Set, £289 – the ultimate set to bring out with the cheeseboard.
A classic leather hip flask in deep brown croc, £45, Aspinal of London (currently 15% off as well). Can also be engraved. The perfect accessory for long winter walks.
Bucks Fizz Orange Marmalade from Fortnum's to add a touch of elegance on Christmas morning, £7.95
Two of my favourite fragrances for men which I also love to wear:
Chanel pour Monsieur Eau de Toilette, from £52
Sycomore by Les Exclusifs de Chanel, from £140
The finest handmade combs by Kent, starting at £3.85
An Abbeyhorn shoehorn which really is beautifully made and designed to last. Prices start from £13.88.
A cashmere tie to keep warm and look elegant in the winter months, Emma Willis, £140
Hermès passport holder, £155, sadly no longer available in red but vert Titien is still gorgeous.
A beautiful dark red wool twill scarf from Loro Piana, £360
And another in blue cashmere and silk, £635
A double-breasted topcoat in camel hair, £1246, J.Crew.
Bugatti Sports Coat in black watch tartan, currently in the sale for £155 from Peter Hahn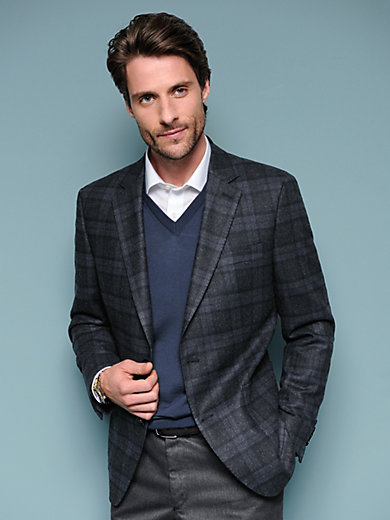 A vintage Daytona Paul Newman watch from antique stores and Ebay among others. From £325,000 – good luck with that!
Or perhaps you'd rather have the Todd Snyder Military Watch in black, $138
Steve McQueen by William Claxton, £8.99 because he was just the epitome of style and cool
James Dean by Dennis Stock, £24.95. Handsome coffee table book of one of the ultimate screen icons.
And finally some Dorothy Thorope style 1960s roly poly Mad Men whisky glasses because what man doesn't want to be Don Draper? £125 on Etsy (set of six)